Sequencer Driven Playback¶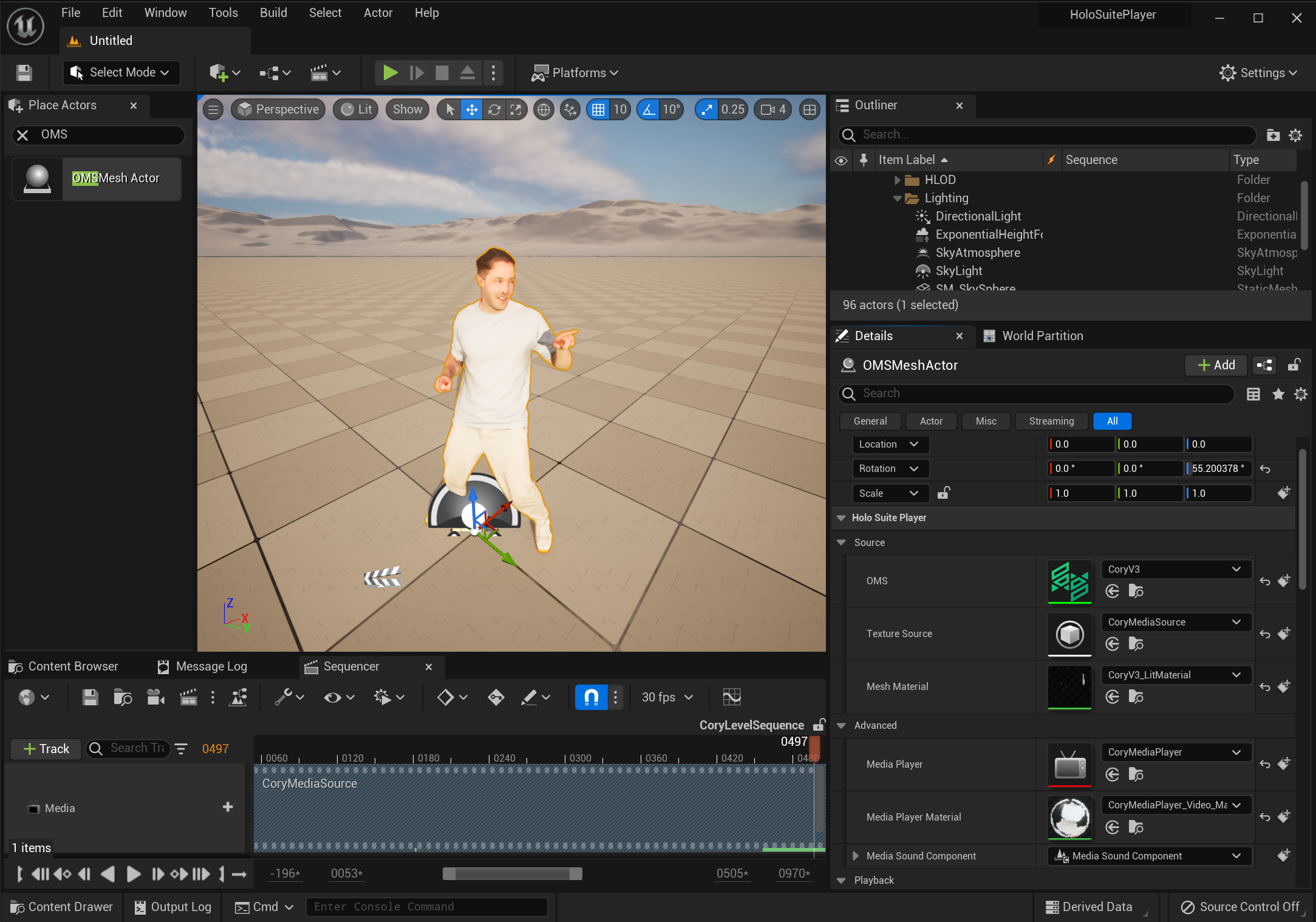 Note
This is a step by step guide for setting up OMS playback in Unreal using the Level Sequencer. This guide covers using both .mp4 files and image sequences as texture sources.
For the reference documentation on the Unreal HoloSuite Player Plugin, refer to the Player Reference Documentation.
The Level Sequencer is Unreal Engine's multi-track editor, used for creating and previewing cinematic sequences in real-time.
By creating Level Sequences and adding Tracks, users can define the makeup of each Track, which will determine the content for the scene. Tracks can consist of things like Animations (for animating a character), Transformations (moving things around in the scene), Audio (for including music or sound effects), several other Track types and now OMS clips exported from HoloEdit.